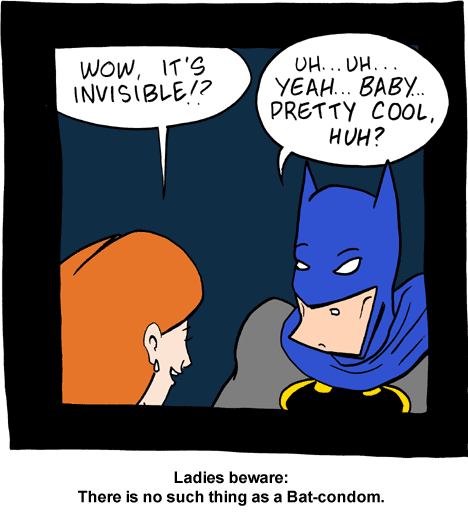 November 26, 2006

November 25, 2006

November 24, 2006

LATE UPDATE: I'll have an update tomorrow morning. Sorry for the delay, but I'm having trouble staying awake at my desk.

_______________________
Heyo! Hope everyone had a great Thanksgiving!

Gianna was kind enough to link me. So, I'm linking her back. Welcome to the comic all you readers of The Noob. I hope you enjoy.

Finally, don't forget to check out Wigu, recently returned from a long hiatus.
November 23, 2006

November 22, 2006

Wow! I just want to say thanks again to all my sponsors. Today I made a little over ten dollars on ads, which is really great for someone trying desperately to stave off employment as long as possible. Once more, I want to encourage everyone who is a fan of SMBC to please at least look at a page or two of anyone kind enough to purchase any of my ad space.

Also, new Wigu for the first time in FOREVER! I'm pretty sure I'm not cool enough to be a Dumbrella boy, but that won't stop me from dreaming!